FOOT/HAND-PRINT COLOR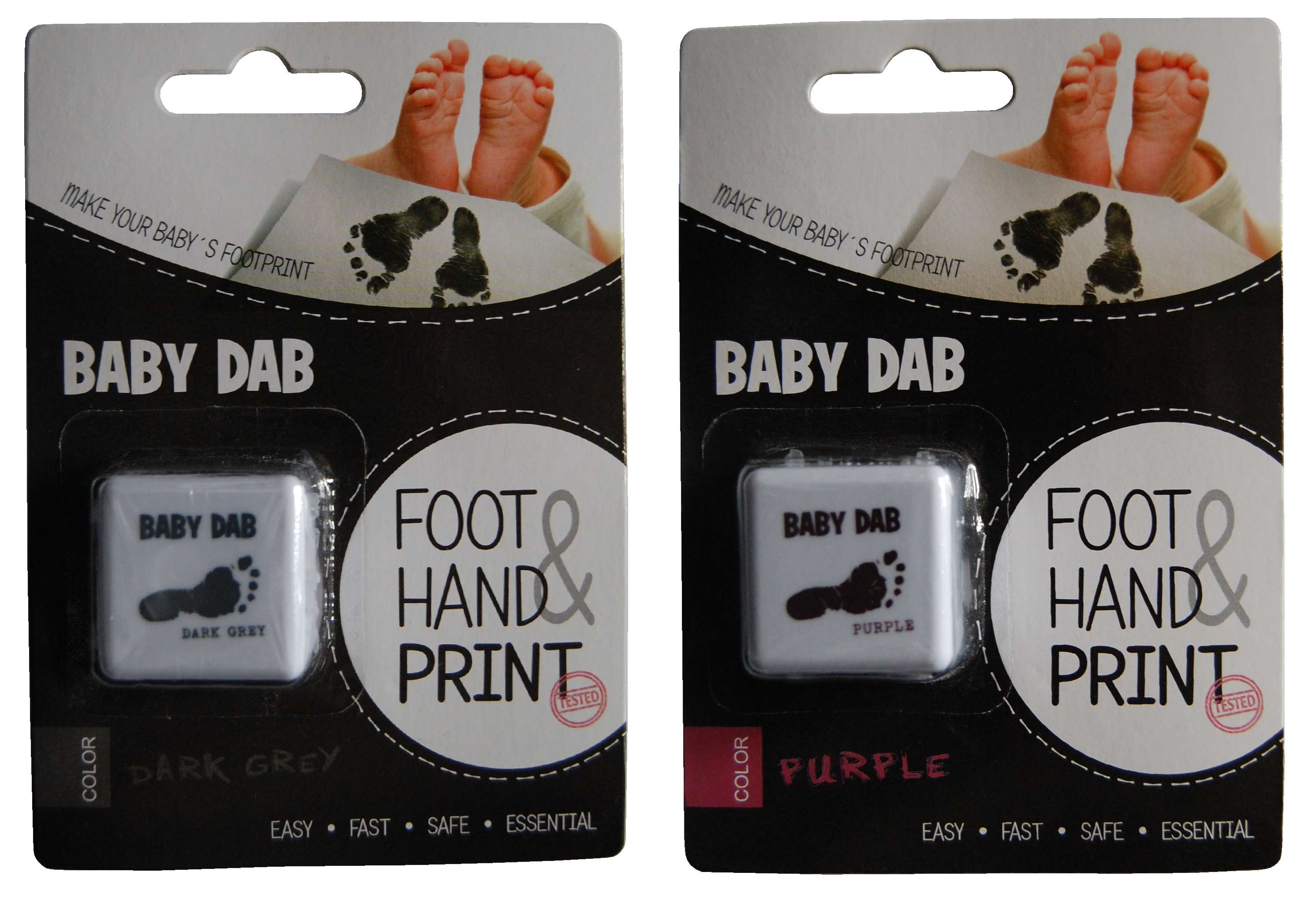 BABY DAB is an absolutely harmless baby foot/hand-print color. It is produced in two color versions (dark grey and purple), ideal for both boys and girls. With BABY DAB color, you get a detailed, clear print quickly and easily. Our color meets all regulations on products for children under 3 and can be used for new-born babies. One pack of BABY DAB color will make approx. 20 prints.
ADVANTAGES...
- quality - safety - perfect, clear prints - easy clean up - a perfect gift for new mums

Directins for use here.
KEEPSAKE BOX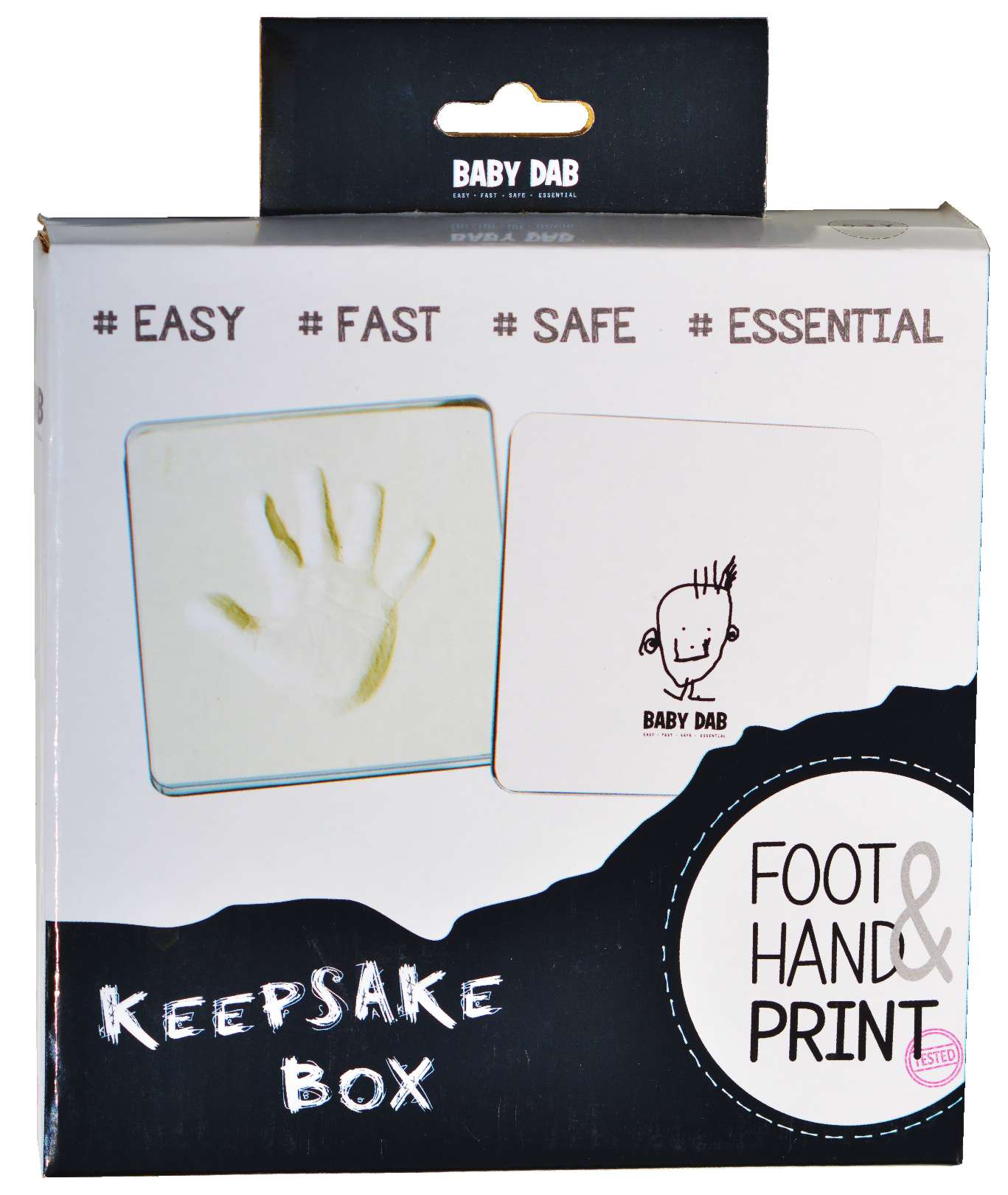 KEEPSAKE BOX is a squere tin with all the necessary stuff you need to make an imprint of your baby´s hand or foot inside. You have all day to get the best imprint, becouse the clay do not dry so fast so you can try as many time as you need. Once you think you have it, leave the tin open for a week, so the clay dryes. Than you will have a great "keepsake" in a lovely designed "box" forever! 
CONTAINS...
- lovely designed square tin
- 500g of heavy clay
- wooden roller
- plastic easel
- instruction in EN, DE, ES, CZ, SK, HU
More photo here.
For more detailed info feel free to contact us anytime on sales@baby-dab.com.